'Tis the season for Christmas catalogs. Tons of them roll into mailboxes across the country and, shortly thereafter, into recycling bins. In our house, two catalogs escape this fate but for different reasons.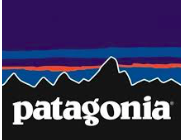 I am an "all-in" fan boy of the Patagonia brand. In my opinion, Patagonia is THE most authentic brand in the world. "Worn Wear" is probably its best brand cam
paign ever, and "Unbroken Ground" the best product launch campaign. I believe in the company's causes, point of view on the world, anti-consumerism message – all of it! The catalogs are as much about adventure and causes as they are about the clothing.
The other catalog that escapes the recycling bin, at least temporarily, is Orvis. Its prominently-displayed coupons on the cover have me at "hello." "Free money" works for me – so much so, I'm conditioned to respond to a coupon that the last time I bought something without one I developed a rash. Yes, I know the discount is baked into the price, but it works. I peruse the catalog looking for an item to apply the discount as soon as the catalog arrives.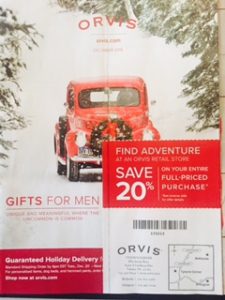 So here's the difference: while I spend more time reading the Patagonia catalog, I buy more from Orvis. In fact, despite my love for the brand, I don't own any Patagonia clothing. In the business-to-business (B2B) world, I am what you would call a "false positive." I'll consume your content all day long but I won't convert. And in today's world of deep targeting and conversion-focused metrics, I might get missed.
Brand advocates, like me, are incredibly important for B2B brands. In the book, "The Challenger Customer" by Brent Adamson and others, I would be described to as a "mobilizer." Mobilizers advocate for brands with other decision makers within the decision-making team. In fact, the likelihood of a closed deal increases dramatically if you can find one to champion your brand.
In our home, I'm the brand advocate and economic buyer and my son is the user. The reason I don't buy Patagonia is that I believe their clothing is more of a fit for a teenager who refers to it as "Fratagonia." I'm more the Orvis generation, but I alert my son to things I think he would like because, unlike me, he spends zero time looking at "old school" offline catalogs.
This same pattern is repeated in the business-buying world. Brand advocates will spend hours reading your content, watching your videos, and attending your events. They'll show up in Salesforce as leads but will never advance, causing frustration for sales reps and managers. So why shouldn't we dismiss them? They're also the ones who will recommend your brand to a colleague who is searching for a vendor to fit a need.
The challenge has been identifying and targeting "mobilizers" as described by Adamson and his colleagues. After spending about a year trying to figure this out, we've discovered three "markers" that might help lead you to these mystical influencers.
Consumption of long form content. In a world moving to shorter and shorter content, mobilizers will invest time with your content. They'll spend the seven, or even twenty minutes, to view a video if it's well done. And don't take all of the long form content off the website just yet. These folks will consume and summarize key points for others. Pay special attention to time spent on the page, along with visitor viewing habits on heavier content pages.
Repeat visits over a longer period of time. Buyers who are in the decision-making process have a tendency to "burst" visits. They'll hit your site in rapid succession and consume a large quantity of content over a brief period of time. Brand advocates – like mobilizers – consume content more consistently over a longer period of time. Watch and track your repeat visitors, and see if they are also subscribing to your e-newsletter, attending webcasts, etc. You need to track and trend these visitors over the year (or even two).
Sharing habits. Another trigger for tracking these influencers is the sharing of habits. They'll share content they find to be meaningful. Take a look at consistent content sharers. Make sure you have them identified in your ABM programs. Build email campaigns with content links that are intended to travel, and watch where they land.
Make sure you can aggregate all of the activity mentioned above against a single profile. You'll need all the data to identify mobilizers. The other homework assignment is to take a hard look at your organization and ask if you have the type of content that would create and energize brand advocates. What does the organization stand for? What is its point of view, its purpose? If it's "to sell something" or "to make money," you don't have it.