B2B Personalization – eMarketer May 2017, click the link below for the report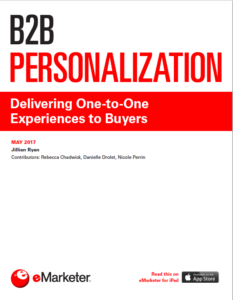 Using Content to Drive Alignment and Accountability – March 2017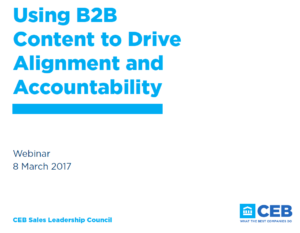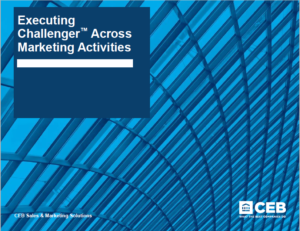 Executing Challenger Marketing Webcast – September 2016
CEB Thought Leadership Meeting 
Q. What is the biggest opportunity that Sales & Marketing folks are missing today?
Q. What's at stake if sales and marketing can't work together. 
Q. What B2B trends are impacting sales and marketing?
Q. How can Sales & Marketing work more collaboratively?
Q. What has been the biggest insight from working with clients on implementing Challenger Marketing?
Bowery Capital CMO Summit 2013 
Everything You Think You Know About B2B Marketing is Wrong